5 honest tips for relatives and friends
A stroke happens suddenly and without warning. Relatives and friends of stroke patients are just as surprised as the person affected. This guide was created out of my experience, some help for all those who share the fate of my husband Martin and me.
Fotos Copyright: Ann Amann
23. October 2022, 09:49 Uhr
By 2035, the incidence of stroke will increase by 34 percent. The current GBD (Global Burden of Diseases) study shows a dramatically increasing stroke-related disease burden worldwide. Most notable is the relative increase in younger age groups under 70. Stroke is the most common cause of disability in adults.
My husband Martin also suffered this fate. In my book "Suddenly Everything Changes" I share, among other things, my experiences from three years of living with a stroke patient.
5 tips for relatives of stroke patients
During this time, I was able to learn a lot about myself and about the demands and challenges that relatives of stroke patients go through. In the following, I want to give all people who feel the same way as I do, our family or our friends 5 honest tips to help maintain the quality of their own life and that of the stroke patient.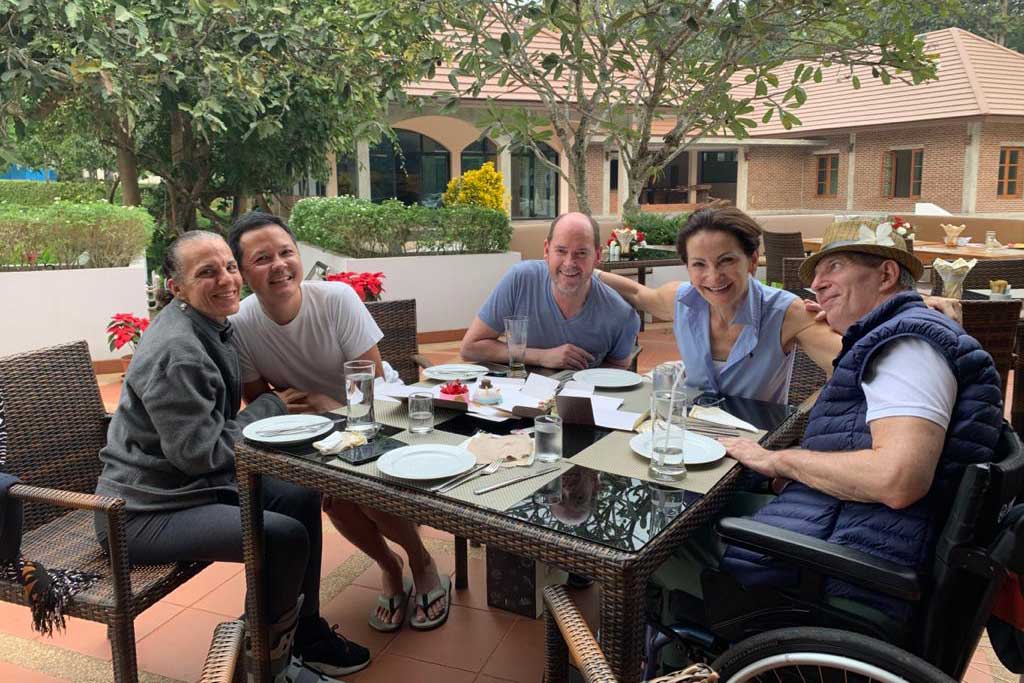 You don't have to be a medical professional to realize that the "Be Fast" rule always explains the first important actions to take when a stroke is suspected.
"Be Fast", means in German: be fast and direct your attention to:
B for Balance – Does the person have problems with balance?
E for Eyes – Does the person suddenly have difficulty seeing?
F for Face – Does a sudden facial paralysis occur?
A for Arms – Can the person lift both arms?
S for Speech – Can the person repeat a given sentence?
T for Time – If any of the above problems occur, call 911 immediately.
The stroke patient needs someone by his or her side to support him or her, think critically, and make decisions with him or her if possible. A trusted person, whether a partner, parent, brother, sister, close friend, etc.-someone who will step up and have time to do the same.
3. Have the names of the medications given
Have them give you the names of the medications they want the patient to take. Ask what each medication is given for. Are there any intake instructions (e.g. fasting, 1 hr before breakfast, etc.)? If you don't get any info, you can also get info from the net with the medication names.
4. Visit the patient, but do it right
First find out if the stroke patient wants visitation. If no, then accept for the moment.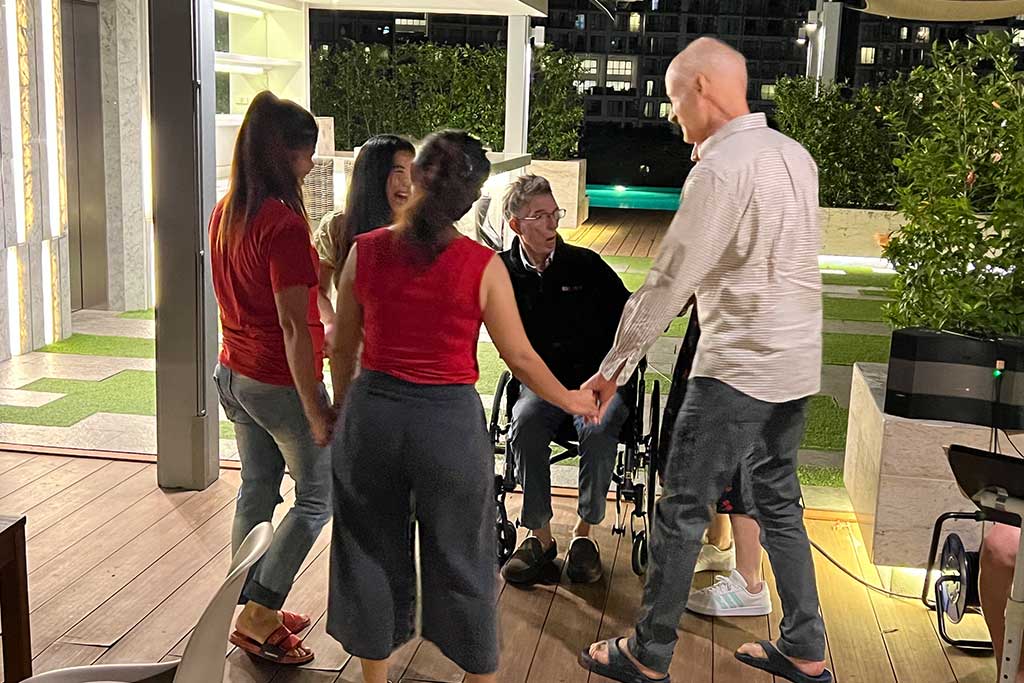 Conversations during the visit
If so, try to make sure that after a short greeting, the conversation does not go over the patient. The "healthy" visitor is often very touched and unsettled to see the dear friend in a rather helpless situation. One does not know what one "may/should" say and perhaps one does not understand the patient well. You start asking the next of kin rather than the patient directly. Quickly, out of this kind of "helplessness", people talk over the patient. You should avoid this at all costs!
It does not always have to be words
It does not always have to be words. Sometimes it can also be very nice for the patient if you sit next to him and take/stroke his hand – be silent together or listen to music or look at something, etc.
5. Seeking help and providing help
If something is unclear to you during the treatment in the hospital or at home, talk to the doctor or the nursing staff. Don't be too shy to ask for help. People will help you. If you feel that the nursing staff does not have enough capacity to respond sufficiently to the stroke patient, ask where you can help.
Don't be afraid: you can do much more than you think.
If these tips could be of help to you, or if you know someone who should also read this list, please help me to spread my story and experience to the world. Email the link of the article or share it on your social media. Thank you on behalf of all stroke patients' families.
Sincerely,
Yours, Ann Amann