Author | Buddhist | Powerwoman
Ups and downs are part of life and they make us who we are. If you are lucky, it gives us an incredible strength to grow and maybe help other people who are still on their way.
My name is Ann Amann and I live in Chiang Mai with my husband Martin. We are both Swiss. We fell in love with Thailand many years ago, and especially with Chiang Mai, which has become home to us. Martin is my second husband. We met just over 10 years ago and after 9 months we got married on 10/10/2010 in Hua Hin at McFarland House and friends from all over the world joined us. This was the beginning of an incredible time. Martin worked as a consultant for international companies in the field of neuromarketing and I organised special trips in Asia and Africa.
Professionally, but also privately, travelling was our common passion. We did the pilgrimage around Mount Kailash in Tibet, gorilla trekking in Uganda and Rwanda, rock climbing in Peru, skydiving in South Africa, scuba diving trips, etc., and between work and travel, we enjoyed our home in Chiang Mai, where we had great dinner parties with our friends. Life felt perfect, but that changed in September 2019 when my husband suffered a terrible stroke at the age of 64. What happens now? Does «the end» really mean «the end»? No, because love never ends, even when it changes.
I've been a nomad all my life, but Chiang Mai and Zurich are places I've always enjoyed returning to, and that's why my husband and I chose Chiang Mai as our second home.
We settled in Chiang Mai and whenever we returned from our travels anywhere in this world, we looked forward to our upcoming time here. Chiang Mai is a good city: full of charm with the richness of hundreds of temples, the beautiful atmosphere of old and new – we loved it all, coupled with the ease of being part of Thai culture and the relaxed, friendly and welcoming manner of Thai people.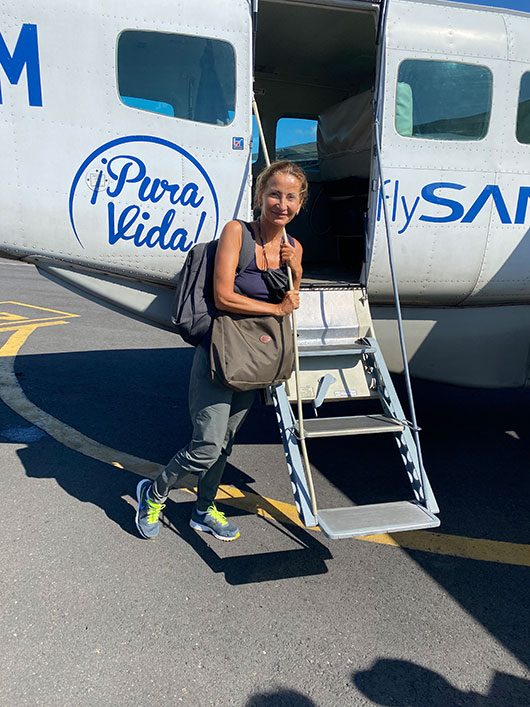 Take a look at important events that have shaped my life.
1960
HELLO WORLD
I was born on Tuesday 26 January under the sign of Aquarius/Leo and in the Chinese Year of the Pig.
1988
BIRTH OF MY DAUGHTER
2007
DIVORCE FROM MY FIRST HUSBAND
April 2010
CIVIL WEDDING WITH MARTIN
10.10.2010
SPIRITUAL WEDDING IN HUA HIN, THAILAND
09.09.2019
STROKE
Martin suffers a stroke in Zurich and needs help 24 hours a day from then on.
24.12.2019
TRIP TO THAILAND
Trip with Martin to Chiang Mai.
28.04.2022
FAREWELL
Martin leaves his body in peace, surrounded by people who love him.
More
about
my
life
and
book
on