Suddenly everything changes
A love story, an account of experiences, a biography
Great love, late happiness, then suddenly the end: the husband's stroke. And now? Does «over» really mean «out»? No, because real love never ends, even if it changes. Ann Amann's book «Suddenly Everything Changes» is a love story, an account of her experiences and a biography all in one!
Suddenly everything changes
In her book, the Swiss Ann Amann writes about the two most intense years of her life. It is the life story of a strong woman who, herself from a lower middle-class background, moves to the «Gold Coast» of Zurich after her marriage, has two children and always fulfils everything that is expected of her. After divorcing her first husband, she builds up a business in tourism and meets the love of her life, Martin, in her late forties.
At their wedding they promise to care for each other forever. Ann Amann keeps her word.
After his stroke, she does not hand Martin over to the health system, but fights unconventionally and courageously for his good life. After trials and tribulations, she finds a new home for Martin and herself: Chiang Mai in Thailand, the land of smiles.
Ann Amann shares her fate with the relatives of about 15,000 (Switzerland) and 270,000 people in Germany every year. Stroke is the third most common cause of death and the most common cause of disability in adults.
Ann Amann has a message: she is concerned with those people who fall off the grid; whether due to an accident, stroke or dementia, or simply because of old age. Any of us can face a major crisis in life and what happens then? Is life over then? Or do we give ourselves the chance to still make it beautiful, even if differently?
Her story is not a sad one, because she is a fighter and has found solutions. She reports on this to show as many people as possible that there are alternatives to the dreary "storage" in a nursing home. She finds this alternative in Thailand! It doesn't have to be Thailand, it's about quality of life, which we can ideally also grant in Europe if we have the courage to deal with it.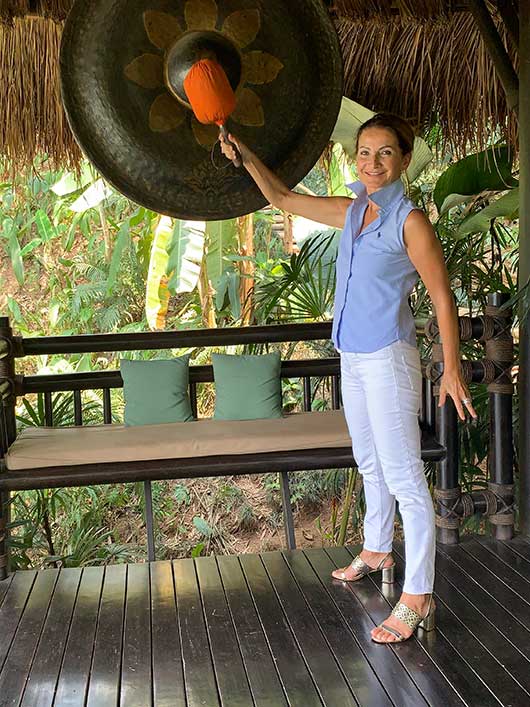 News and Background stories