Pha Sai is one of the three angels who lovingly cared for Martin during his illness. This text tells of their life with us and their dreams.
Photos copyright: @ Ann Amann
14. August 2022, 09:47 Uhr
After I got so bad from February 2020 onwards, we decided that I would fly back to Switzerland for 3-4 weeks for medical clarifications and to get some distance. Our friend Dominique, who took care of everything in Chiang Mai during my absence, had hired a nurse for Martin.
On the first day of work, however, it was not the fully trained nurse who had been announced, but a young 20-year-old woman who had previously worked as an assistant in a pharmacy. She had not gained her nursing experience from school, but from her grandmother, whom she had cared for from time to time. The originally promised trained nurse was still in Bangkok and could not come for the time being, we learned.
Dominique was unsure how to react. Pha Sai, the very young and small woman made an honest and nice impression, but could she really take care of Martin and bear the responsibility?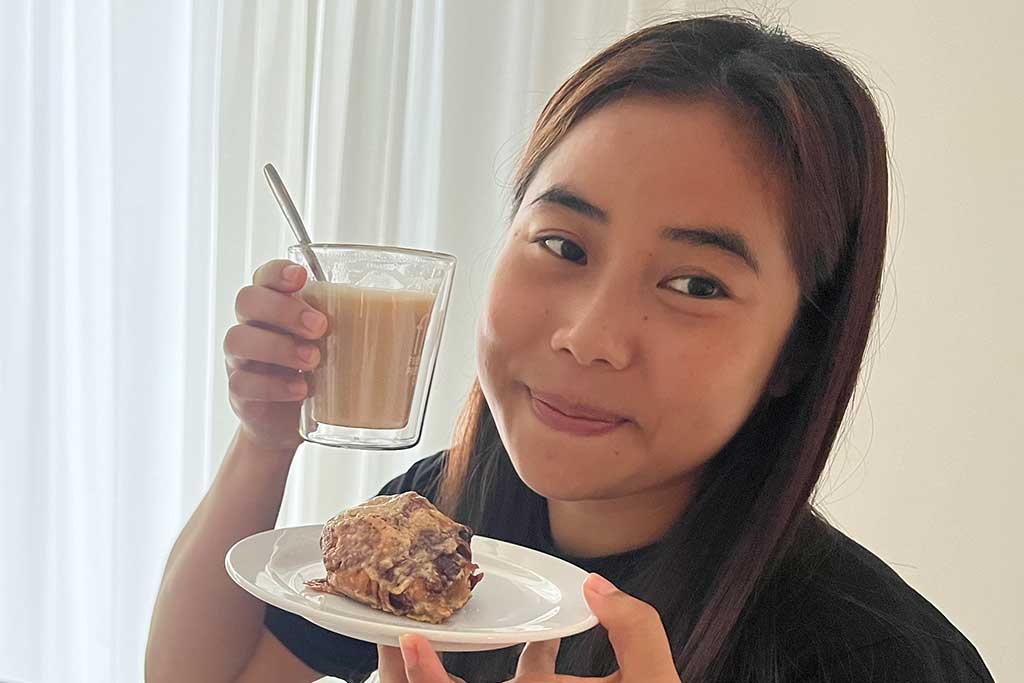 After consulting with Martin, we decided, «We'll give it a try!» And Pha Sai moved into our guest studio and, together with our long-time maid Kwan, Martin's driver, Dominique and Stephen, looked after my husband's well-being.
She quickly turned out to be very smart, a quick learner, has loving manners, is willing and able to take on responsibility and, above all, is always in a good mood with a smile on her face. Everything seems so carefree with her, but not frivolous.
For example, in the morning when Martin had his shower, she played «here comes the sun» by The Beatles at disco volume and Martin thought it was wonderful.
Since Pha Sai has been with us, she has been the sun in Martin's life and I think the second most important person in his life after me.
Pha Sai's big dream was to train as a nurse. She had attended the schools in the refugee camp, which unfortunately had not given her the necessary qualifications for a Thai university. Martin and I motivated her to use the time while Martin was sleeping for her further education.
And she did – diligently and in many hours she prepared for the GED (General Educational Development) and passed all tests (the last one in April 2022). Thanks to passing the GED test, Pha Sai was accepted at the Asia-Pacific International University in Bangkok and started her four-year training as a nurse at the beginning of August 2022.
Martin would be (and of course I am) incredibly proud of her. «Friends are family we choose!»