After more than a year, the time has come. Ann Amann publishes the German version of «Suddenly Everything Is Different – Exit Into A New Life» on 14 September. English book release will happen beginning of 2023!
Photos copyright: @ Bauer und Frischluft
14. September 2022, 10:09 Uhr
Author: Anita Schullerbauer
The book tells a wonderful love story set in Zurich, Thailand and other wonderful places on earth. Anyone expecting light fare here is mistaken – but only at first glance. After a heavy blow of fate, Ann Amann irrevocably keeps her marriage vow to always be there for her husband. In the process, we learn what incredible strength and confidence can be found in the love of two partners.
Emotional but also critical
We get to know a woman who goes against conventions and clichés and who critically and sometimes very emotionally questions the health system in affluent Switzerland. On the one hand, this costs her a lot of strength, but on the other hand she is richly blessed. Because together with her husband Martin, she finds a way for them both to continue living and to gain quality of life despite this serious crisis.
This story is full of special, light moments that touch the reader and make them pause. It is full of information and food for thought. It creates space for new perspectives in our thoughts.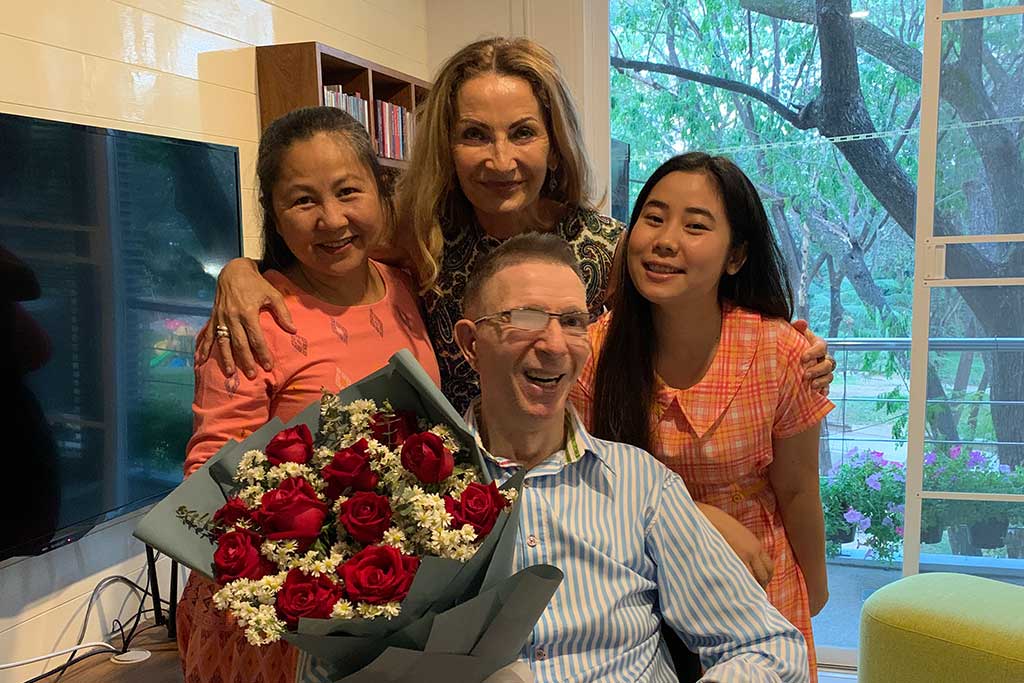 Ann Amann wants to wake us up with this book. She wants to sensitise us to the topic: How do we deal with a serious crisis? How can we find new ways to live a life worth living despite difficult challenges? When she was faced with the question, how can we go on, she could hardly discover any literature on all these topics. This motivated her to write this book. Where. In a very unusual place, as you will learn.
Read this love story, read a testimonial, read a biography – and all of that in «Suddenly Everything Is Different».
Would you like a reading sample?
Request a reading sample via form.
By clicking on the button you will be directed to a contact page, where you can pre-order the book.